Travel Bus is an affordable and accessible way of long-distance traveling to see the USA. It is primarily dedicated to those who don't want to drive but wish to use a convenient way of reaching their destination. Such buses offer not only comfortable seating, free Wi-Fi access, reclining seat with a headrest but also on-board restrooms. Sound's amazing! You will die if I reveal, as a rule, the buses are cleanish, comfortable, reliable and have an air-conditioner as well. Feel like on the seventh cloud.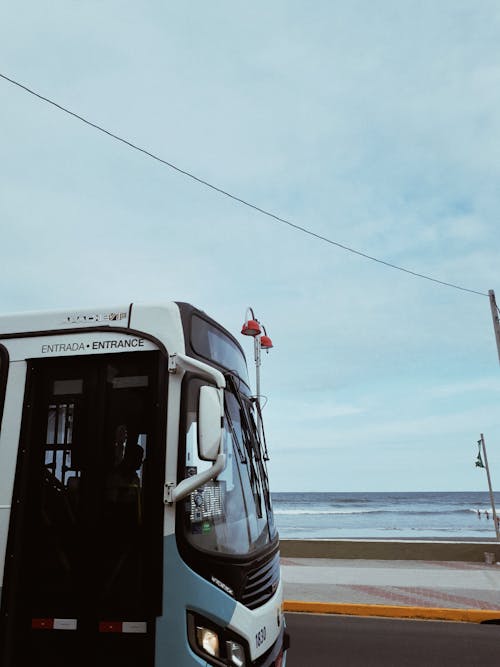 An interesting fact about it is that it connects smaller and significant cities. It means you can travel around anywhere without looking at the clock. During the nighttime trip, you can relax and have a beverage onboard. Check everything out below.
Travel Bus Overview
Today, buses cover most of the country's parts compared to trains and have frequent departures. Without any hassle of security, enjoy the highway services to obtain destiny. People think long-distance travel bus is boring and time-taking, however, they are the most comfortable services. It is because the seats are spacious, has a flip-down table similar to that of airplane travel. One common thing you will find is on-board toilets for all passengers. Some bus travel companies show all type of movies as well on board.
Unlike shorter runs that have no intermediate stops, long routes have scheduled stope in which passengers are offloaded and picked as well. Just get off for a few moments and have a drink in the café or eat in a restaurant with your family. Here is a bonus for travel under 480 Km travel bus is the most economical way to reach the destination. It's an added advantage included in your plans.
You can plan to travel across various country locations frequently combining bus facility with another bus facility. Confused! For example, if you go from Key West, Florida from Arcata California by one bus, you can transfer to another to Ft Lauderdale from San Francisco combined with airfare.
Travel Bus Services
Greyhound
An iconic brand that has been famous for long-distance travel at an affordable price in America is Greyhound. It provides intercity transportation across America and serving around 2400 destinations. If you get to ask someone, which is the safest, affordable, and enjoyable travel in the USA, the answer will always be Greyhound Lines Inc.
With new entities like US western and Northeast region, BoltBus, the connection of rural communities falls in the Greyhound market. It provides convenient mobility, enhanced life quality by forming a network between cities and people.
Don't forget to buy a ticket from Greyhound; it will value your money.
Jefferson Lines
Your dream of getting no.1 affordable travel bus ticket to your unique destination comes real through Jefferson Lines. It provides daily service to 14+ America's Heartland with convenient schedules and considerable prices. If you have started planning a trip within the USA, buy a free charter quote today. Hurry up for signing up offers and discounts.
Travel Bus Peter Pan
Looking for a quicker, cheaper, and better express service? Peter Pan will help you in the round and one-way trip. It's a privately-owned company serving 100 communities in the USA. If you live in a metro area like Boston but work in Washington, you can use express service for faster switching.
Curious to touch all the areas within the USA? Get the cheapest travel bus ticket now.